Featured Release
Jonah Steel is knee deep into trying to solve the mystery surrounding his family and his brother's abduction, and the arrival of his best friend has complicated the situation…although not as much as his infatuation with his brother's therapist, Dr. Melanie Carmichael. The quiet humility of the blond beauty has him enthralled, and he burns for her as he never has for any woman.


Praise for Helen Hardt
"Ms. Hardt has a way of writing that makes me forget I'm reading a book. It's more like slipping into a world she created and getting lost for a while." -Tiger Lily, Whipped Cream Reviews
"Flawlessly written, and in my opinion a work of art..." - Girly Girl Book Reviews
"This book was fantastic. It was steamy, funny, romantic, and just about any other emotion you can think of..." –Steamy Book Mama
This is a beautiful love story between two people who weren't ever supposed to be together. The story moved along and didn't drag at all... Great read for those who love historical romance, and even if you don't, I say try this series.
--Delightfully Dirty Reads
Announcing Misadventures!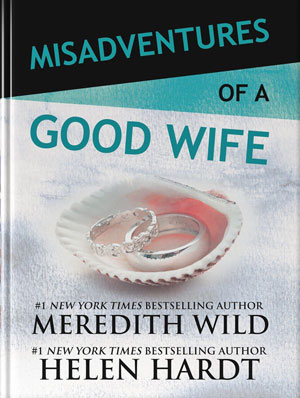 I'm thrilled to announce that I'll be collaborating on a project with the incomparable Meredith Wild this year! My publisher, Waterhouse Press, is unveiling the Misadventures series, a collection of fun and erotic reads, and they've asked me to participate. Meredith and I have been working together for four years in various capacities, but this will be our first time writing as a team. I hope you all are as excited as I am to see the final result!